Ashton Classic Cordial (5)

5 x 30 - Natural - Pack of 5
specifications
- View Description
Strength:Mild
Shape:Petite Corona
Country:Dominican Republic
recommended for you based on Ashton Classic Cordial (5)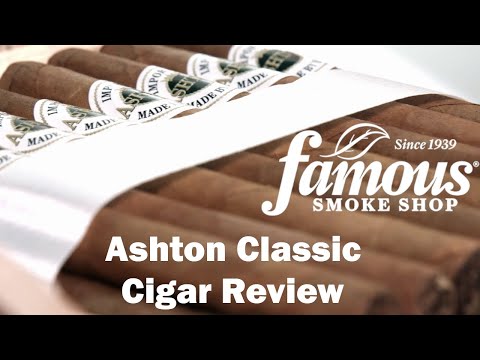 Ashton Classic Cordial (5)
The Ashton Classic Cordial may be a slim little guy but looks are deceiving when it comes to this cigar that's bursting with thick smoke and a whole lot of rich tobacco flavor. The Connecticut wrappers give a smooth and creamy texture to this mild bodied gem. Get 'em now!
full specifications
Strength:Mild
Shape:Petite Corona
Size:5 x 30
Country:Dominican Republic
Wrapper Color:Natural
Wrapper Origin:Connecticut
Wrapper Leaf:Connecticut
2 reviews
100% of reviewers recommend this product
refined and smooth
for Ashton Classic Cordial
by carol in oklahoma on March 18, 2012
I love the size and that it is a plain simple smoke. It is perfect for a beginner, quite elegant.