Ashton Classic Senoritas (10)

3 1/2 x 30 - Natural - Pack of 10
specifications
- View Description
Strength:Medium
Shape:Small Cigar
Country:Denmark
recommended for you based on Ashton Classic Senoritas (10)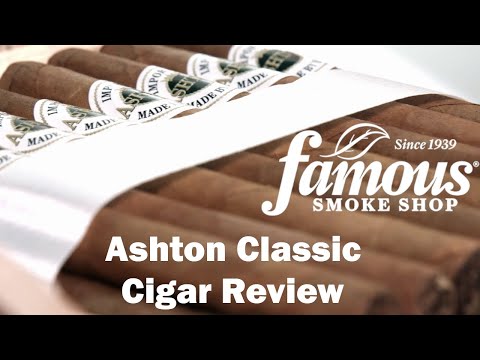 Ashton Classic Senoritas (10)
Big taste truly does come in small packages and the Ashton Classic Senoritas 10/10 delivers the flavorful smokes you crave. Each pack consists of ten little cigars and ten packs to a carton. You don't have time for a long for a nice smoke? Then the Senoritas is the perfect cigar just for you.
full specifications
Strength:Medium
Shape:Small Cigar
Size:3 1/2 x 30
Country:Denmark
Wrapper Color:Natural
Wrapper Origin:African
Wrapper Leaf:Cameroon
2 reviews
100% of reviewers recommend this product
Not bad at all!
for Ashton Classic Senoritas (10)
by Rob P in Brasil on April 19, 2013
Decent mild/medium smoke for fans of smaller cigars - I was pleasantly surprised. Not the best looking, but a pleasant smoke all the same.