Avo XO Original Maestoso

7 x 48 - Natural - Single
specifications
- View Description
Strength:Medium
Shape:Double Corona
Country:Dominican Republic
recommended for you based on Avo XO Original Maestoso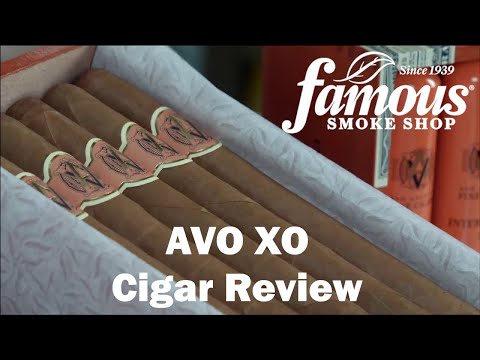 Avo XO Original Maestoso
Avo XO Original Maestoso cigars are the creme-de-la-creme from the Avo factory. Mere words cannot do justice to these complex and creamy medium-bodied cigars laced with notes of sweet cedar, coffee bean, nutmeg and roasted nuts. Their delicately spicy flavor comes from a perfectly-balanced blend of 6 different, perfectly-aged Dominican-grown leaves finished in a flawless Ecuadorian Connecticut-seed wrapper. If you seek a savory and ultra-smooth smoke with a marvelous bouquet, try these luxurious cigars today.
full specifications
Strength:Medium
Shape:Double Corona
Size:7 x 48
Country:Dominican Republic
Wrapper Color:Natural
Wrapper Origin:Connecticut
Wrapper Leaf:Connecticut
2 reviews
100% of reviewers recommend this product
Top-tier Cigar
for Avo XO Original Maestoso
by David A. in Seattle on June 15, 2014
For years there have been rumors that the great Cuban houses have utilized tobacco from outside the country, hence why Habanos SA does not label its products as puro. That this particular smoke is produced in Davidoff s Dominican factory, only confirms these rumors - Davidoff once sold a line of Cuban cigars, but ceased doing so 1989; however, their style and quality seemingly persists, as evident by the AVO XO line. My conclusion is that while the AVO XO line is not rolled in Cuba, its component blend, wrapper, and construction, result in a product which, for all intents and purposes, is comparable, if not superior to, it s Cuban predecessors.