CAO Brazilia Samba

6 1/4 x 54 - Maduro - Box of 20
$91.90
$139.80
On Sale
34% OFF
specifications
- View Description
Strength:Full
Shape:Torpedo
Country:Nicaragua
product video
available product options
Box of 20

Special Offer
CAO Brazilia Samba


6 1/4 x 54 - Maduro - Box of 20

Special Offer
$91.90
$139.80
On Sale
34% OFF
Pack of 5
CAO Brazilia Samba 5 Pack


6 1/4 x 54 - Maduro - Pack of 5
$22.98
$34.95
On Sale
34% OFF
Single
CAO Brazilia Samba


6 1/4 x 54 - Maduro - Single
$6.99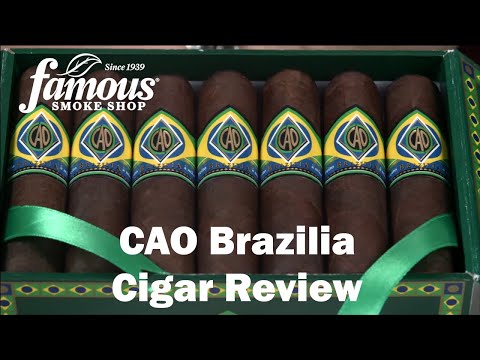 Special Offer:
Buy a Box and Receive a CAO Flint Flame Lighter FREE (a $99.95 value!)
view offer items
recommended for you based on CAO Brazilia Samba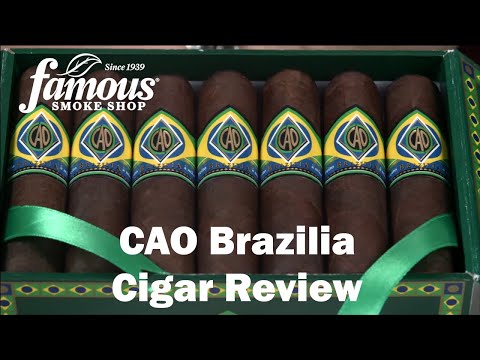 CAO Brazilia Samba
CAO Brazilia Samba cigars present a vivid, complex-smoking blend of full-bodied Nicaraguan tobaccos seamlessly rolled in extra-flavorful, dark Brazilian wrappers. Notes of cedar and exotic spices dance on the palate for a long, flavorful finish with an inviting, sweet floral aroma. A must-smoke!
full specifications
Strength:Full
Shape:Torpedo
Size:6 1/4 x 54
Country:Nicaragua
Wrapper Color:Maduro
Wrapper Origin:Brazilian
Wrapper Leaf:Arapiraca
19 reviews
83% of reviewers recommend this product