La Gloria Cubana Soberano 5 Pack

8 x 52 - Natural - Pack of 5
$25.39
$34.95
On Sale
27% OFF
specifications
- View Description
Strength:Medium
Shape:Presidente
Country:Dominican Republic
recommended for you based on La Gloria Cubana Soberano 5 Pack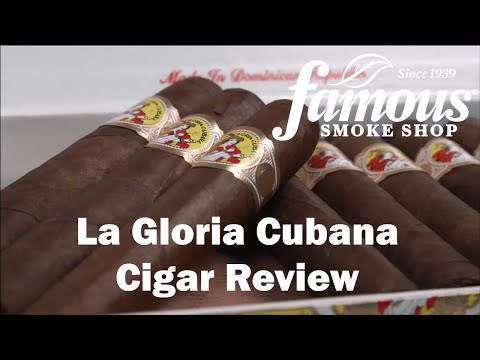 La Gloria Cubana Soberano 5 Pack
Make room in your humidor for these super-sized La Gloria Cubana Soberano cigars that serve-up a rich-tasting banquet of earthy, sweet wood flavors topped by a spicy aroma from their silky Sumatra wrappers. Priced affordably, you're looking at hours of uninterrupted, cell phone-free joy. Order now!
full specifications
Strength:Medium
Shape:Presidente
Size:8 x 52
Country:Dominican Republic
Wrapper Color:Natural
Wrapper Origin:Ecuadorian
Wrapper Leaf:Sumatra
Nothing special
for La Gloria Cubana (DR) Soberano
by B. Dunn in CA on April 29, 2007
I liked the length, it's a long smoke, however the flavor was nothing special. Not too complex. I would catagorize this one as a "beginner". The experienced smoker may find this bland.
have been better
for La Gloria Cubana (DR) Soberano
by Chuck Bartels in Illinois on December 17, 2006
I don't know why, but of late the quality of the La Gloria cigars seems to be in need of revamping. I have smoked these cigars for awhile now,seems the taste and construction has given way to production increase, and not for the quality we used to enjoy. Too bad, they used to be real Quality.