Padron Family Reserve No. 46

5 1/2 x 56 - Maduro - Box of 10
specifications
- View Description
Strength:Full
Shape:Robusto
Country:Nicaragua
product video
available product options
Box of 10

Special Offer
Padron Family Reserve No. 46


5 1/2 x 56 - Maduro - Box of 10

Special Offer
$265.00
Pack of 5
Padron Family Reserve No. 46 5 Pack


5 1/2 x 56 - Maduro - Pack of 5
$132.50
Single
Padron Family Reserve No. 46


5 1/2 x 56 - Maduro - Single
$26.50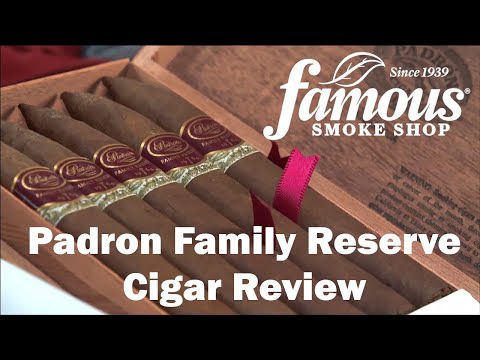 Special Offer:
Buy a Box and Receive a Best Of 13N86W Full Sampler for JUST $11.99 (a $28.52 value).
view offer items
recommended for you based on Padron Family Reserve No. 46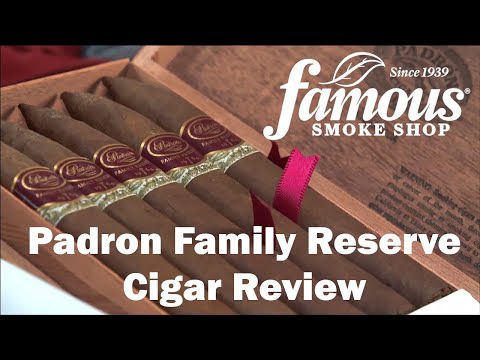 Padron Family Reserve No. 46
These Padron Family Reserve No.46 cigars offer you one of the finest luxury-class smokes you can buy. 10-year-aged Nicaraguan tobaccos pressed in a shimmering maduro wrapper combine for a creamy-smooth, full-bodied excursion brimming with spicy, caramelized flavors. Add them to your cart now.
full specifications
Strength:Full
Shape:Robusto
Size:5 1/2 x 56
Country:Nicaragua
Wrapper Color:Maduro
Wrapper Origin:Nicaraguan
Wrapper Leaf:Habano
better than the rest
for Padron Family Reserve No. 46
by DDoyle in Paxton MA on January 6, 2014
The 44 gets a lot of attention but in my mind the 46 Maduro is the best family reserve of all. Maybe it's the perfect size...a ton of smoke and great draw and burn. The best Padron...maybe the best of all. A real 95 rating.
Best of the Family Reserve maduro stock
for Padron Family Reserve No. 46
by ca in on April 12, 2013
Well constructed ample-sized vitola with ample Nico spice, transitioning nicely to hints of coffee and dark chocolate. Moderately spicy long finish. A notch above the 44th and 45th Family Reserve maduro stock.