Padron Magnum

9 x 50 - Maduro - Single
specifications
- View Description
Strength:Full
Shape:Presidente
Country:Nicaragua
recommended for you based on Padron Magnum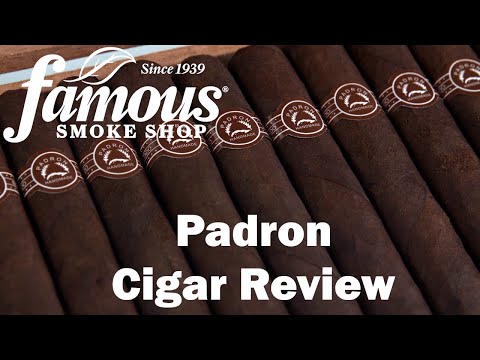 Padron Magnum
Padron are hand made cigars which are produced from seeds hailing from the tobacco rich area of Nicaragua. This can be a unique tasting cigar that is produced with the best quality under consideration without sacrificing affordability. Padron cigars possess a distinctive square shape.
full specifications
Strength:Full
Shape:Presidente
Size:9 x 50
Country:Nicaragua
Wrapper Color:Maduro
Wrapper Origin:Nicaraguan
Wrapper Leaf:Habano
3 reviews
100% of reviewers recommend this product
Excellent Smoke, at the appropriate time.
for Padron Magnum
by rdgngc in Brea, alifornia on March 14, 2010
I must open by stating that I favor Padron cigars, but I populate my humidor with a plurality of Arturo Funetes Hemmingways. Needless to say, that Fuentes Hemmingways are at the shorter end (length) of quality cigars, it is ,therefore, somewhat out of step to smoke a Padron Magnum at 9 inches. After 5 Magnums, I find it a smoke more suited to an aggresive style for the first third. It is head spinning, but the flavors are accentuated by a multiple draw. the tempurature is cooled by the length of the cigar, so it is comfortable to get aggressive with this stick in the first third. If you are looking for a 2 hour relaxing smoke, you will find this stick somewhat drawn out and slightly boring. If, however, you attack this smoke, you will find that it will slow you down in a short time. I know that we all have a consistent approach to smoking cigars and cigars of this length ussually require a resignation and commitment of time. this is counter to an aggresive smoking style from the begining. I reccomend an aggresive style, until you feel the cigar fight back, then a slower more measured approach for the last half of the smoke. In summary, this is an excellent smoke if you need a smoke to slow you down. don't take on this smoke if you want to wade your way through two hours, but count on it to slow you down if you are on the high end of your day and need a challege. this cigar will slowly wear you down into sweet earthy resignation along with an escort of your favorite spirits.
Big, Fantastic, Flavorful Cigar
for Padron Magnum
by Overworked01 in California on December 25, 2009
This is a seriously large cigar. Just think about it. If you cut it in half, you would have two full-sized Rothschilds. It is rich, strong and complex in flavor. Smoke it slowly and evenly and be well rewarded with 90 minutes or more of flavors varying throughout the cigar. The second half has collects some nicotine from the first half and can result in a rather heady cigar. This cigar also ages well, smoothing out over a year or so, if you like to have flavor without quite so much strength. Buy a fiver to try it. If you like it, buy a box and take your time smoking them.
Incredible construction, excellent burn, flavor
for Padron Magnum
by Overworked in CA on February 27, 2006
The magnum has a dark, veined wrapper and filler with a surprising number of stems, yet is rich and astoundingly well constructed for its size. It burns evenly and draws well with a woody flavor. The second half of the cigar is richer and more complex, but the nicotine builds up a bit. It burns for 2 hours, if not rushed. This cigar can actually be cut in half (heresy!) and still make two 45 minute smokes. That makes it a good traveling cigar. Smoke it as one if you have the whole afternoon or smoke it as two after-dinner cigars. In any case, it's amazing.