Perdomo Champagne Puritos (5)

4 x 38 - Natural - Tin of 5
specifications
- View Description
Strength:Medium
Shape:Small Cigar
Country:Nicaragua
recommended for you based on Perdomo Champagne Puritos (5)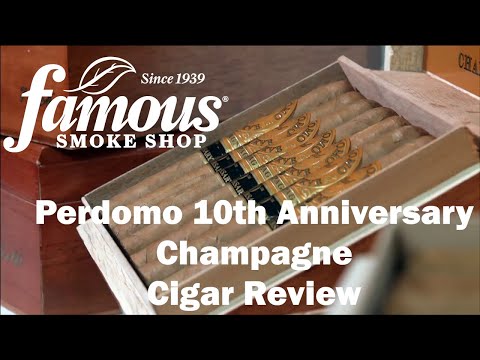 Perdomo Champagne Puritos (5)
Perdomo Reserve 10 Year Anniversary cigars are a decade in the making. The cigars were created to celebrate the next generation of Tabacalera Perdomo's award winning and highly acclaimed original La Tradicion Perdomo Reserve line. The cigars are made with attractive Connecticut wrappers that impart a symphony of complex flavors including almond, coffee and cocoa with a smooth, silky finish. Try some today, and celebrate a decade of quality craftsmanship by Tabacalera Perdomo!
full specifications
Strength:Medium
Shape:Small Cigar
Size:4 x 38
Country:Nicaragua
Wrapper Color:Natural
Wrapper Origin:Connecticut
Wrapper Leaf:Connecticut
3 reviews
50% of reviewers recommend this product
Great Mild Cigar That Always Gets Compliments
for Perdomo Champagne Puritos (5)
by Brent in Colorado on September 10, 2014
This small cigar is a big performer. Always gets nice feedback from friends when I share. They love the mild flavor and the fact that it stays cool all the way down to the last pinch. Seen many a wrapper peeled off and placed in the pocket for later reference. Nice size for front pocket while riding the horses.
Inconsistant
for Perdomo Champagne Puritos (5)
by Steve in California on July 9, 2012
I bought these because I really enjoyed the regular size cigar but these are just too hard to smoke. The either are too hot burning my lips or too hard to draw. Most14 of 25 were fine.