Punch Double Corona

6 3/4 x 48 - Maduro - Single
specifications
- View Description
Strength:Full
Shape:Double Corona
Country:Honduras
recommended for you based on Punch Double Corona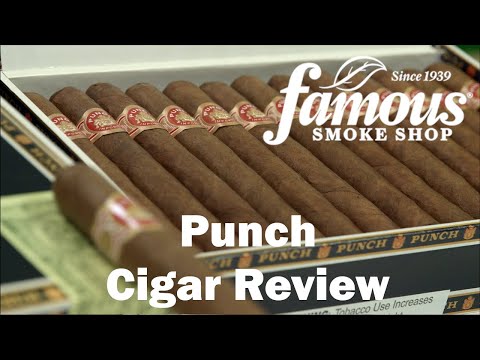 Punch Double Corona
If you ever demand an authentic Honduran cigar in a really great amount of sizes, Punch cigars are right for you. Designed based upon the country's convention of proficiently curing its tobacco, Punch lends credence to its moniker with a robust, full flavored taste. Blended with premier tobaccos.
full specifications
Strength:Full
Shape:Double Corona
Size:6 3/4 x 48
Country:Honduras
Wrapper Color:Maduro
Wrapper Origin:Connecticut
Wrapper Leaf:Broadleaf
3 reviews
100% of reviewers recommend this product
Wonderful
for Punch Double Corona
by Jesse in MI, USA on July 18, 2012
An excellently smooth, long smoke. Loved the flavors, and not too harsh.
Excellent cigar with great flavor
for Punch Double Corona
by Arthur Salmons in Russellville, Arkansas on September 13, 2006
This is one of the better cigars out there for the price. It's quickly become one of my favorites in the maduro wrapper. Draws and Smokes well and has great flavor. Highly Recommended