Romeo y Julieta Epilogue

Varies - Varies - Sampler of 7
$52.99
$105.07
On Sale
50% OFF
specifications
- View Description
Strength:Varies
Shape:Assorted
Country:Varies
recommended for you based on Romeo y Julieta Epilogue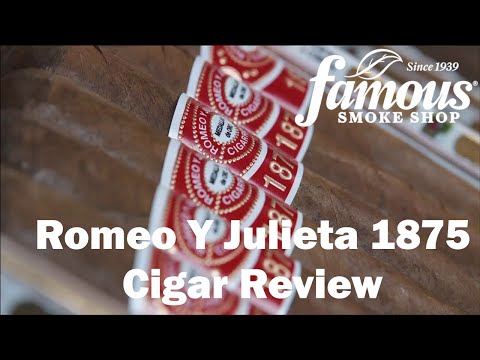 Romeo y Julieta Epilogue
Some of the best Romeo y Julieta cigars, plus a cutter, torch lighter, and a humidor, all rolled into one FANTASTIC set at a price every cigar lover can afford. Perfect for Romeo fans or new cigar smokers who want to get a jump-start on great taste. Makes a great gift idea, too! Order yours NOW.
full specifications
Strength:Varies
Shape:Assorted
Size:Varies
Country:Varies
Wrapper Color:Varies
Wrapper Origin:Varies
Wrapper Leaf:Varies
It s so good - I am Buying it Again!!
for Romeo y Julieta Epilogue
by Phil in Kabul, Afghanistan on April 8, 2014
All of these smokes were perfect. Good cool burn, great taste, and well worth the investment. Now that the weather is better in Afghanistan these will be the perfect smoke .