The Griffin's Griffinos Cigarillos (20)

3 3/8 x 20 - Natural - Pack of 20
specifications
- View Description
Strength:Mild
Shape:Cigarillo
Country:Dominican Republic
recommended for you based on The Griffin's Griffinos Cigarillos (20)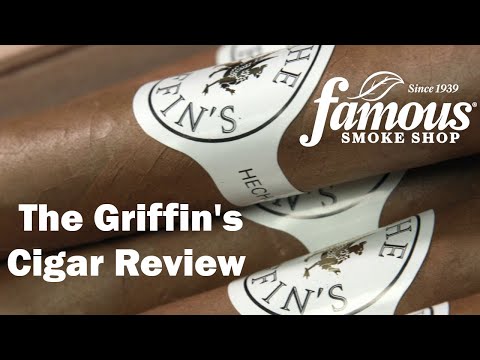 The Griffin's Griffinos Cigarillos (20)
The Griffin's Griffinos offer the same sweet, smooth Dominican tobacco experience as their larger counterparts - mild, mellow, and in the case of Griffiños, affordable. Take a 20-count tin with you and swim in creamy flavor, anywhere you please. A far from ordinary short smoke...buy yours today!
full specifications
Strength:Mild
Shape:Cigarillo
Size:3 3/8 x 20
Country:Dominican Republic
Wrapper Color:Natural
Wrapper Origin:Connecticut
Wrapper Leaf:Connecticut
Good Cigarillo
for The Griffin's Griffinos Cigarillos (20)
by Robert in St.Louis on November 13, 2014
These are actually a bit strong for such a small smoke but I like them. Not a sweet flavorful stick like some but they have a smooth full taste that stands out during the short smoking time. If you like your cigars on the full flavor side you may like these. I do keep the tins in the humidor for freshness and even burn.
SIMPLY THE BEST
for The Griffin's Griffinos Cigarillos (20)
by JIM in NYC on March 12, 2013
Well these are simply the best little smoke you can wrap your lips around for the price. Great for that 10 minute break when you feel like a good cigar.