Maker's Mark 538 (Glass Tubes)
5 x 38 - Natural - Box of 25
Description
Maker's Mark cigars combine two of man's greatest pleasures: Great bourbon and cigars. Subtle bourbon seasoning enhances these luxurious, mild to medium-bodied cigars handmade in The Dominican Republic with premium Cuban seed longfiller tobaccos and top-g
Strength: Mellow
Shape: Corona
Size: 5 x 38
Country: Dominican Republic
Color: Natural
Flavor: Bourbon
Wrapper Origin: Ecuadorian
Wrapper Leaf: Sumatra
Maker's Mark 538 (Glass Tubes) 5 Pack
5 x 38 - Natural - Pack of 5
Description
Maker's Mark cigars combine two of man's greatest pleasures: Great bourbon and cigars. Subtle bourbon seasoning enhances these luxurious, mild to medium-bodied cigars handmade in The Dominican Republic with premium Cuban seed longfiller tobaccos and top-g
Strength: Mellow
Shape: Corona
Size: 5 x 38
Country: Dominican Republic
Color: Natural
Flavor: Bourbon
Wrapper Origin: Ecuadorian
Wrapper Leaf: Sumatra
Maker's Mark 538
5 x 38 - Natural - Single
Description
Maker's Mark cigars combine two of man's greatest pleasures: Great bourbon and cigars. Subtle bourbon seasoning enhances these luxurious, mild to medium-bodied cigars handmade in The Dominican Republic with premium Cuban seed longfiller tobaccos and top-g
Strength: Mellow
Shape: Corona
Size: 5 x 38
Country: Dominican Republic
Color: Natural
Flavor: Bourbon
Wrapper Origin: Ecuadorian
Wrapper Leaf: Sumatra
Maker's Mark 538 (Glass Tubes)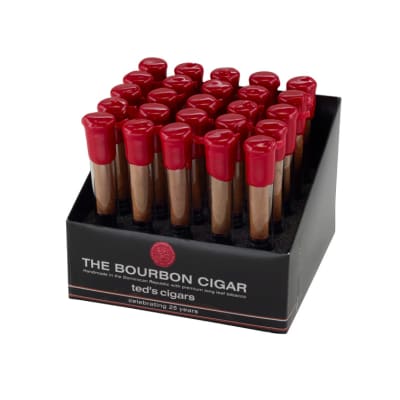 5 x 38 - Natural - Box of 25
Description
Maker's Mark cigars combine two of man's greatest pleasures: Great bourbon and cigars. Subtle bourbon seasoning enhances these luxurious, mild to medium-bodied cigars handmade in The Dominican Republic with premium Cuban seed longfiller tobaccos and top-g
Strength: Mellow
Shape: Corona
Size: 5 x 38
Country: Dominican Republic
Color: Natural
Flavor: Bourbon
Wrapper Origin: Ecuadorian
Wrapper Leaf: Sumatra
Recommended for you based on Maker's Mark 538 (Glass Tubes)
Excellent
for Maker's Mark 538 (Glass Tubes)
by Mark Scates in OK on August 22, 2018
Very nice flavor !
for Maker's Mark 538 (Glass Tubes)
by Jason in United States on April 19, 2014
Great burn and taste for a cheaper cigar very impressed
... read more
very nice cigar, will be getting more
for
Maker's Mark 538
by Anonymous in New Zealand on November 02, 2013
Verified purchase
This was a nice cigar, reasonable burn time and different flavour, something that sits well on the pallet of the evening. I found i could walk away from it and come back and have a taste, it burns well, however a little hot.
... read more
Even burn, easy draw and produces a lot of satisfying smoke, but harsh
for Maker's Mark 538 (Glass Tubes)
by Kevin Hodder in Port Saint Lucie on May 22, 2018
First let me say that I?m an ?ambassador? for Makers Mark bourbon. Somewhere in their distillery is an aging barrel with my name on it. So went in with high hopes, and I truly tried to love these.Instead, as other reviews have said, I found them to be similar to cheap gas station cigars, harsh and nearly intolerable. I love the taste and throat hit of a bold, strong tobacco. This is not that. I tried lighting with a soft flame to see if they were burning too hot, same harshness. I tried lowering the humidity in my secondary humidor hoping they were too wet, same harshness. Disappointing.
... read more