Swift RYO King Rolling Machine
Plastic Rolling Machine
Description
Swift King RYO Rolling Machine
Swift RYO King Rolling Machine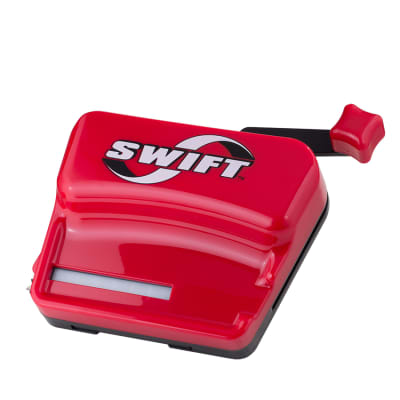 Description
Swift King RYO Rolling Machine
Recommended for you based on Swift RYO King Rolling Machine
Will Not Last
for Swift RYO King Rolling Machine
by Mike in Slaton, TX on October 15, 2014
I bought this machine and it worked fine for about a week. Then it broke. Don't waste your money. Buy a top T2 or comparable machine. My previous top RYO machine lasted through 5 years of heavy use so I bought a T2 and I'm back in business.
... read more
your rolling machines break very easy.
for Swift RYO King Rolling Machine
by mike in poughkeepsie ny on August 25, 2013
I have now bought 4 of these machines and the latest just broke.The gear that turns moves the plunger slide (white plastic strip with teeth) breaks all the time.I am not over stuffing it.I have used rollers for years.I buy yours because even if it breaks I can go buy another and cigarettes still cost me about a dollar a pack.
... read more