Xikar Burnout Ashtray
Black/Gunmetal
Xikar Burnout Ashtray
Black/Chrome
Xikar Burnout Ashtray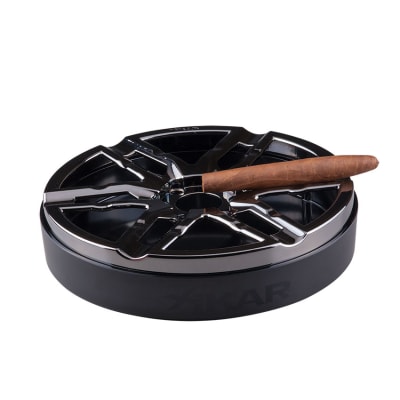 Recommended for you based on Xikar Burnout Ashtray
Great center piece!
for Xikar Burnout Ashtray
by Dennis Macapagal in Kissimmee, Florida on August 27, 2018
This Ashtray is the talk of my table! The quality is amazing! Heavy, solid metal grill. The size is perfectly large enough to accommodate a full table of six people. You will not be disappointed!
... read more
Awesome ashtray!
for Xikar Burnout Ashtray
by David R. in Colorado on September 11, 2017
Extremely well made and great design, Many different places to rest cigar at different lengths of smoke. Outstanding materials and very easy to clean!
... read more