Acid Kuba Kuba

5 x 54 - Natural - Box of 24
$165.99
$212.40
On Sale
22% OFF
specifications
- View Description
Strength:Mild
Shape:Robusto
Country:Nicaragua
product video
available product options
Box of 24

Special Offer
Acid Kuba Kuba


5 x 54 - Natural - Box of 24

Special Offer
$165.99
$212.40
On Sale
22% OFF
Pack of 10
Acid Kuba Kuba 10 Pack


5 x 54 - Natural - Pack of 10
$75.99
$88.50
Pack of 5
Acid Kuba Kuba 5 Pack


5 x 54 - Natural - Pack of 5
$37.99
$44.25
Single
Acid Kuba Kuba


5 x 54 - Natural - Single
$8.85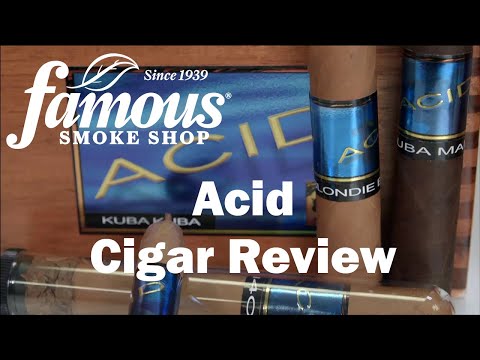 Special Offer:
Buy a Box and Receive a Liquidation Sampler for JUST $16.99 (a $42.70 value).
view offer items
recommended for you based on Acid Kuba Kuba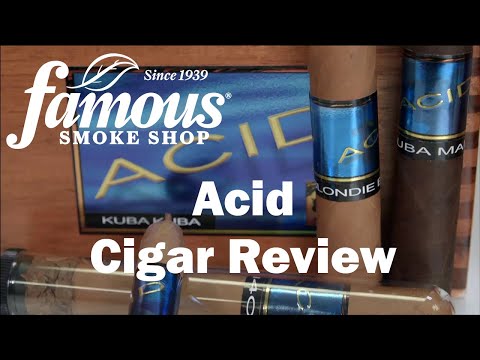 Acid Kuba Kuba
Acid Kuba Kuba cigars were the first ACID cigars instantly embraced by the country, and still the best-selling cigar in their 'blue label' series. Wrapped in a dark, oily and virtually seamless Sumatra wrapper, Kuba Kuba is the most aromatic of ACID cigars and among the most flavorful, too.
full specifications
Strength:Mild
Shape:Robusto
Size:5 x 54
Country:Nicaragua
Wrapper Color:Natural
Wrapper Origin:Indonesian
Wrapper Leaf:Sumatra
214 reviews
80% of reviewers recommend this product