La Gloria Cubana Serie R #4 5 Pack

4 7/8 x 52 - Natural - Pack of 5
$24.90
$32.45
On Sale
23% OFF
specifications
- View Description
Strength:Full
Shape:Robusto
Country:Dominican Republic
recommended for you based on La Gloria Cubana Serie R #4 5 Pack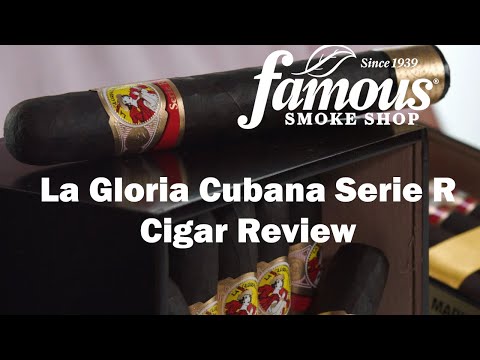 La Gloria Cubana Serie R #4 5 Pack
La Gloria Serie 'R' No. 4 cigars present a bold, complex-tasting blend of robust Nicaraguan Ligero and aromatic Dominican Olor tobaccos skillfully handrolled in oily Ecuadorian Sumatra wrappers. The wide ring size really turns up the volume, too. If you love dark, spicy tobacco flavor, try 5 first!
full specifications
Strength:Full
Shape:Robusto
Size:4 7/8 x 52
Country:Dominican Republic
Wrapper Color:Natural
Wrapper Origin:Ecuadorian
Wrapper Leaf:Sumatra
3 reviews
100% of reviewers recommend this product
Top 5 all time!
for La Gloria Cubana Serie R #4
by John V in Irvine, Ca on March 10, 2010
This is a great full bodied smoke. Definitely in my all time top 5. I'm a full bodied fan all the way and this one does not dissapoint. It has a very unique underlying sweetness to it as well. You absolutely cannot miss on this one.
The Best!!
for La Gloria Cubana Serie R #4
by Andy in Nashville on September 7, 2008
Great all-around cigar. Bold and creamy. Smooth yet strong. Get a few and age them in your humidor for 3-months...even better!!
Simply an outstanding cigar! The best bar none!
for La Gloria Cubana Serie R #4
by Michael W. Strickland in Tavernier, Florida on August 31, 2001
This cigar is exquisitely constructed for a fine, even, robust, and truly enjoyable smoke. I can't think of how it might be improved, except a larger ring size at the same length. Highly recommended!!