Montecristo Yellow Double Corona 5 Pk

6 1/4 x 50 - Natural - Pack of 5
$46.53
$70.50
On Sale
34% OFF
specifications
- View Description
Strength:Mild
Shape:Toro
Country:Dominican Republic
recommended for you based on Montecristo Yellow Double Corona 5 Pk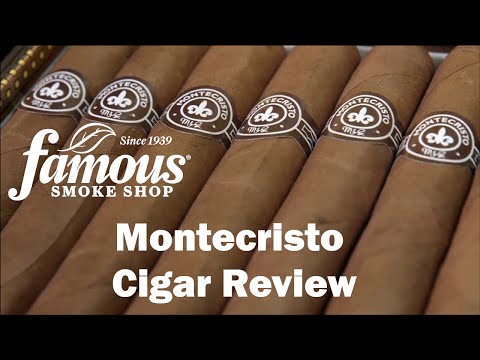 Montecristo Yellow Double Corona 5 Pk
Montecristo Double Corona cigars set the bar: well-constructed, even burn and draw, billowing smoke - it's plush on every level! Smoking mild-to-medium with a stunning complexity, these expertly aged & rolled Dominican tobaccos perform well at any time of day. Highly recommended - order yours now!
full specifications
Strength:Mild
Shape:Toro
Size:6 1/4 x 50
Country:Dominican Republic
Wrapper Color:Natural
Wrapper Origin:Connecticut
Wrapper Leaf:Connecticut
3 reviews
100% of reviewers recommend this product
The Alpha-Uber cigar!
for Montecristo Yellow Double Corona
by Scott in Indiana on May 6, 2011
First let me say that since I bought a five pack of these, they have become my Saturday morning cigar. I have recently resumed cigar smoking and the first box I bought was the Monti #3s. After finding them excellent, I branched out to these Double Coronas and I LOVE these even more! Not that the smoke or taste or anything else is better it is simply MORE OF A GOOD THING!!! It takes me two hours to get through one of these and I love every minute. I have yet to find anything in my search that supersedes Montis in any configuration. Got a box on the way!
My Most-favorite cigar
for Montecristo Yellow Double Corona
by Larry L in Baton Rouge, LA. on June 2, 2010
I have smoked (and chewed) most brands, including those from Cuba. This cigar is my favorite, even compared to the Havana MonteCristo.
This stogie is a keeper...
for Montecristo Yellow Double Corona
by Mark Nicks in Minneapolis on February 10, 2007
I was pleasantly suprised by this cigar considering the rating others had given it. Nice and mild from start to finish. And guess what... It has flavor. Not like the Davidoff's and others that I have been smoking all week.