Infusions No. 6
Varies - Varies - Sampler of 8
Strength: Varies
Shape: Varies
Size: Varies
Country: Varies
Color: Varies
Flavor: Assortment
Wrapper Origin: Varies
Wrapper Leaf: Varies
2 Acid Toast
2 Tatiana Mocha Stobona
2 Java Mint Robusto
2 Acid Subculture Progeny
Infusions No. 6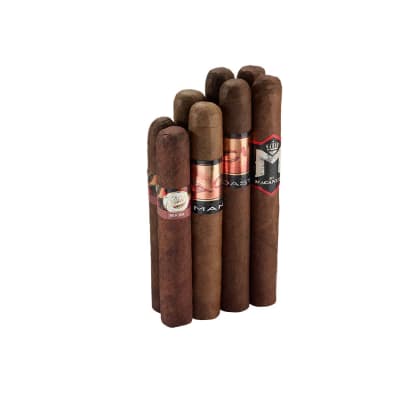 Varies - Varies - Sampler of 8
Strength: Varies
Shape: Varies
Size: Varies
Country: Varies
Color: Varies
Flavor: Assortment
Wrapper Origin: Varies
Wrapper Leaf: Varies
Recommended for you based on Infusions No. 6
Delicious
for Acid Subculture Progeny
by Bob Redwine in New Jersey on July 15, 2019
Very tasty cigars. Well crafted, and excellent packaging. A big fan of Acid cigars!
... read more
Excellent rating!!!!!
for Java Mint Robusto
by Paul Sublett in Canton GA on June 06, 2019
Cigars are great!!! Go through a lot because people are always asking for one because they smell so good!!! Famous smoke has always taken really good care of me!! Cigars are fresh and timely!!!
... read more
Very smooth
for Acid Toast
by Myron Washington in Tulsa, OK on April 27, 2019
My favorite Acid
for Acid Toast
by Al Penne in WI on January 08, 2019